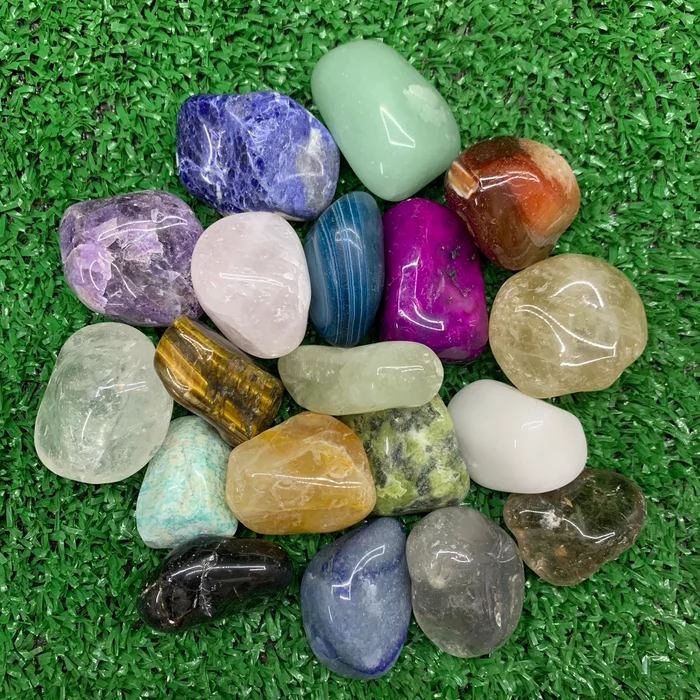 Tumbled Stones
COD: TVQ5211
# Product description
1 kg - 2.2 lb
Available: Rose Quartz, Natural Citrine, Sodalite, Clear Quartz, Green Aventurine, Blue Aventurine, Cornelian, Agate, Purple Agate, Blue Agate, Green Agate, Pink Agate, White Quartz, Hematite, and more.
Please contact us to tell which one would you like.
If you don't tell us we will send a mix of stones that we choose.
In case the ones you liked are not available, we ask for 20 to 30 days to provide.